Introduction
Hey, I'm Storm! I'm on the Miitopia Amino, too, if ya wanna check that out! My previous username on here was Stormgraysheep99, and my youtube account is StaryStorm!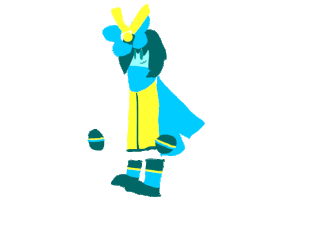 My status on this Wiki
I've been on this wiki for a few years now! I'm actually in the top 10 members here! (which isn't much, there's not many people here, but still...) My very first fanon on here was Miitwopia!
My Fanons
Miitopia: Seven Cursed Beings
Seven Cursed Beings was intitally just Miitwopia, a fanmade sequel to the original Miitopia. Eventually I expanded it to a whole story! considering that I was working on a (now obsolete and in the process of being rebooted) webcomic for Miitwopia, it was inevitable for me to make the whole timeline...
Miitwopia
One day, I was just sitting in my car, thinking, man, I wish Miitopia had a sequel. until I realized i could just... make a fanmade one. Thus, starting what would eventually become one of the biggest fanons on this entire wiki.
Miitopia: Team Sun
I'm working on a series about my 5th and next playthrough of Miitopia! (I was gonna base it off my fourth and current play though, but plans changed.) I had the idea around May 2019, when I was listening to a certain song, and thought, this character would really fit as the Dark Curse, creating... this abomination.
Miitopia 2: The Doom Impending!
Miitopia 2: The Doom Impending is a collaborative effort between MiiMaster3 and I. It is a sequel of Miitopia focusing on the protagonist of the first Miitopia's child.
Stuff I Like
My interests? Well Miitopia is one of them! I also like Jakeneutron's Reboot Me series, ExplodingTNT, Pink Sheep, and Purple Shep's videos, as well as Animal Crossing and Steven Universe!
I also do art, and I take requests!